MARYSHARON Miracle SPA Deep Cleansing Mask 美丽誓颜星光璀璨SPA晚安面膜 ( 110g )
【美丽誓颜】 星光璀璨SPA晚安面膜 ( 110g )
MARYSHARON Miracle SPA Deep Cleansing Mask
美丽誓颜 授权经销商
Marysharon Authorized Distribution ~ May Eu eStore
Exclusive seaweed moisturizing formula - Golden Seaweed Essence combats dry skin effectively.
With the power of nature's legendary moisturizer, it provides extra aqua for extremely dehydrated skin.
Unique water-locking neton the skin surface, enables the skin to regain its vitality.
Regulates oily skin, removes dead skin, improves dull skin and restores skin's suppleness.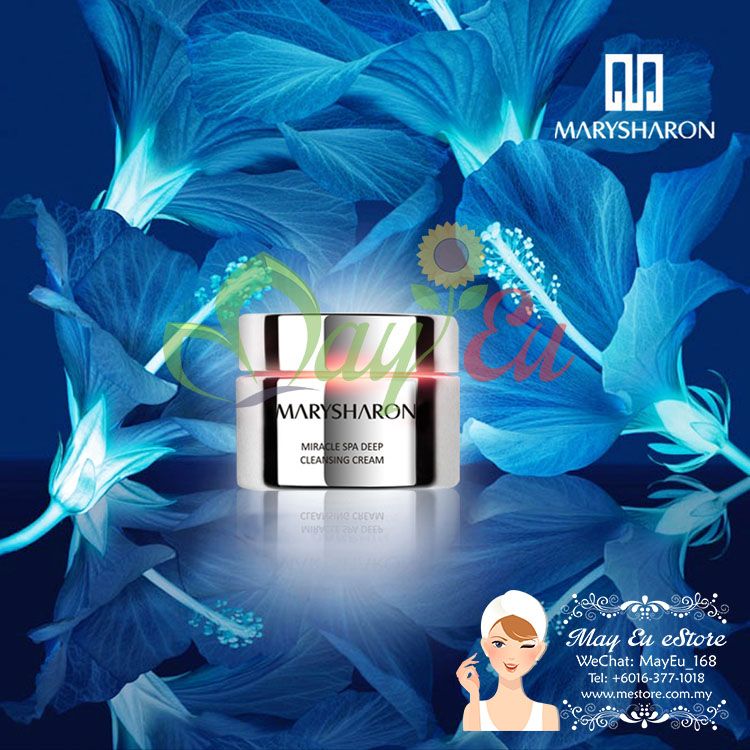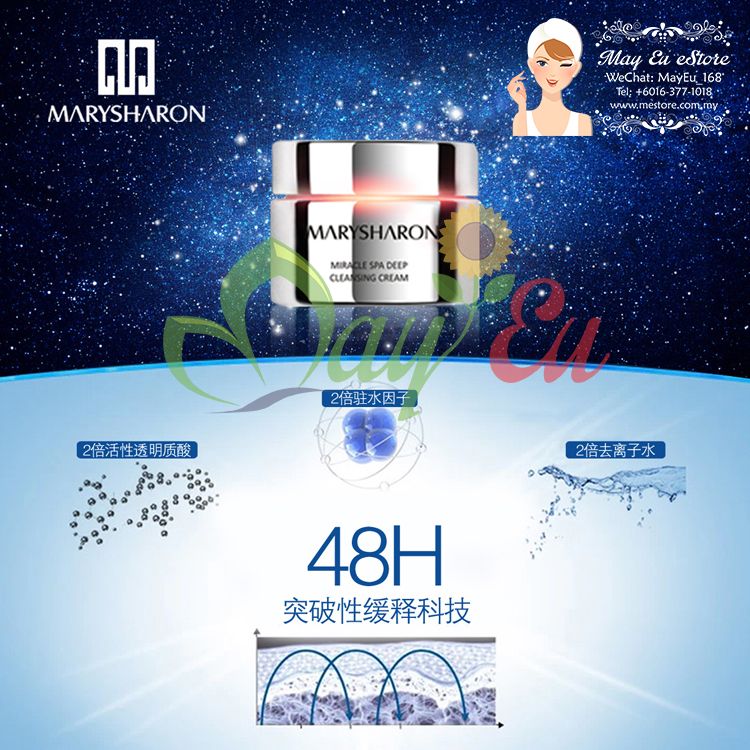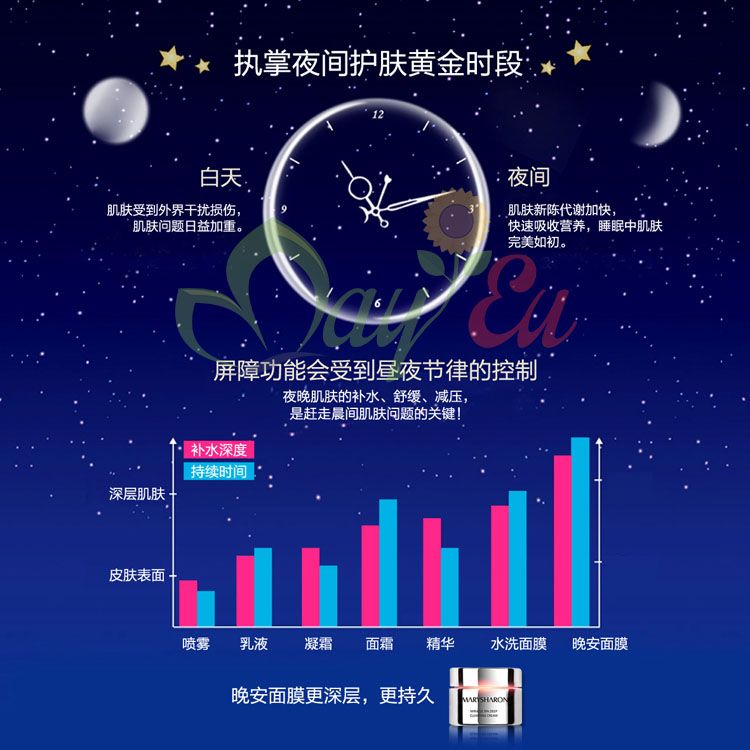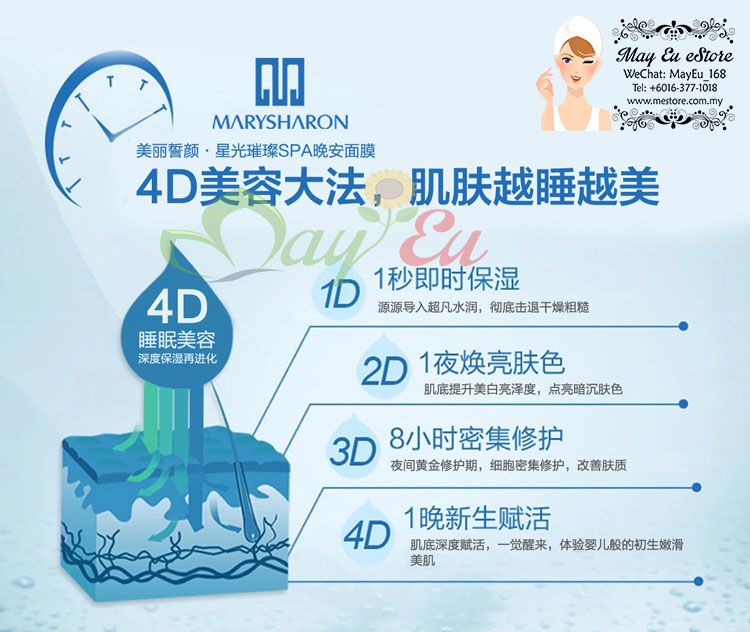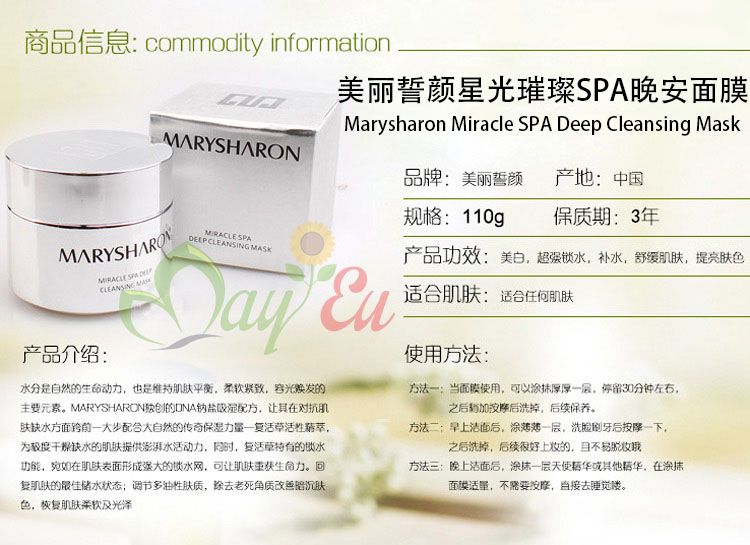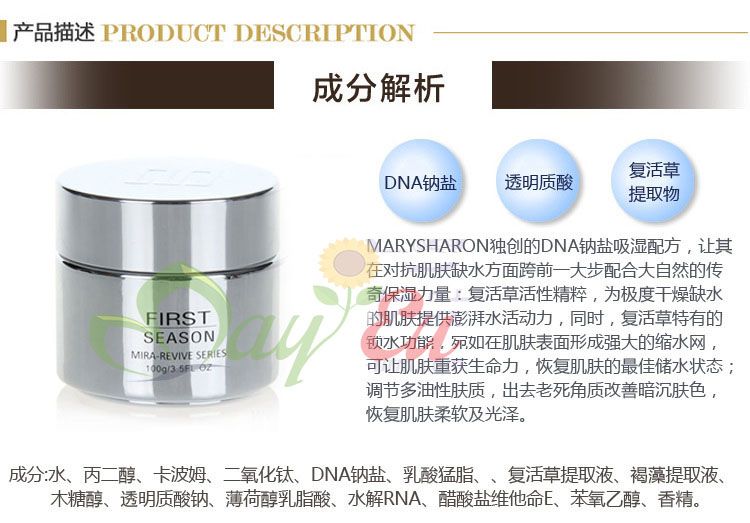 诚招代理
Dealer wanted, kindly contact:
请联络: WeChat ID: MayEu_168
Contact Number : +60-16-377-1018
---