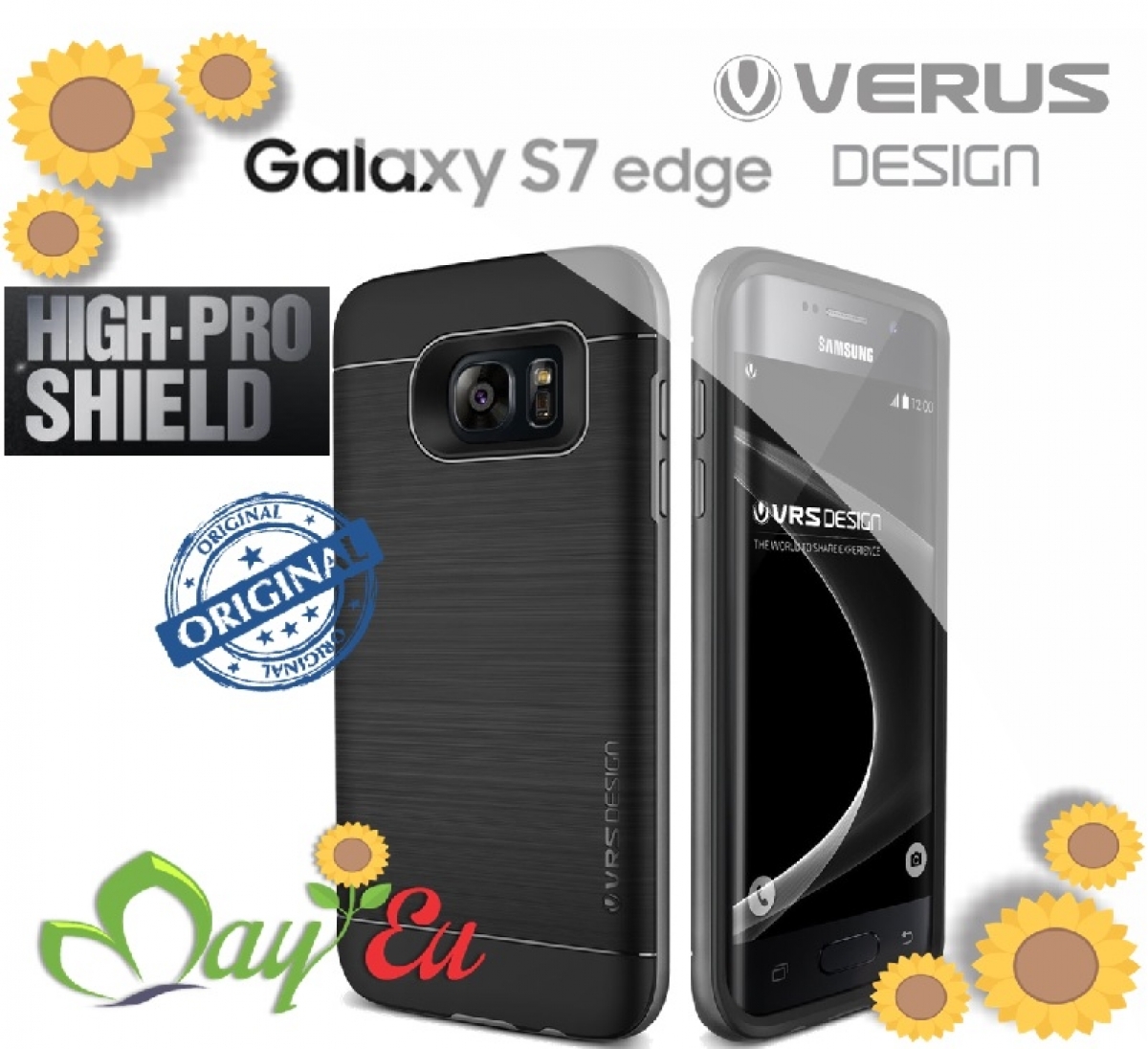 ❁ Verus VRS Design S7 Edge Case - High Pro Shield
Galaxy S7 Edge Case, VRS Design [High Pro Shield][Shine Gold] - [Brushed Metal Texture][Drop Protection][Heavy Duty][Minimalistic][Slim Fit]
- For Samsung

Galaxy S7 Edge SM-G935

Devices
A Samsung Galaxy S7 edge case designed for you: refined, functional, and practical, the high Pro shield Series case fully complements the Galaxy S7 edge and lets the phone's natural beauty shine unhindered [does Not fit Samsung Galaxy S7]

Full degree of protection: covers all four corners and includes raised edges and a TPU lip to keep the screen from scratching or touching the ground

Snug fit: engineered to emphasize thinness without compromising Phone security. Precise cutouts give you full access to ports, and sensitive button covers allow responsive presses

Impact-resistant layers: made from high-grade TPU and PC, a soft inside layer cushions the Galaxy S7 edge from drops, while the hard outer layer encases the Device to shield from serious collisions

Brushed-metal look: gives off a premium vibe without compromising signal Quality. Available in multiple colors for electronics enthusiasts of all stripes
About Us
VRS Design provides excellent quality cases that are manufactured with premium materials. VRS Design prides itself in producing unique cases that provide functions not seen by ordinary cases.
High Pro Shield for Galaxy S7 Edge
Brushed Metal Look
The High Pro Shield is perfect for those who want a sporty yet sophisticated premium case.
Air Space Technology

Lay-On-The-Table Design

Tactile Button Feedback

Slim Fit
Attention to Detail
The case features detailed patterns on both the inside and outside of the case.
Learn More
Learn More
Learn More
Learn More

Unique Feature

Brushed Metal Texture

Slim Fit

Clear Protection

Card Clip

Drop Protection

?

?

?

?

Slim Design

?

?

?

?

Dual Layered

?

?

?

Lay-On-The-Table Design

?

?

?

?

Multiple Color Choices

?

?

?

?
-STEEL SILVER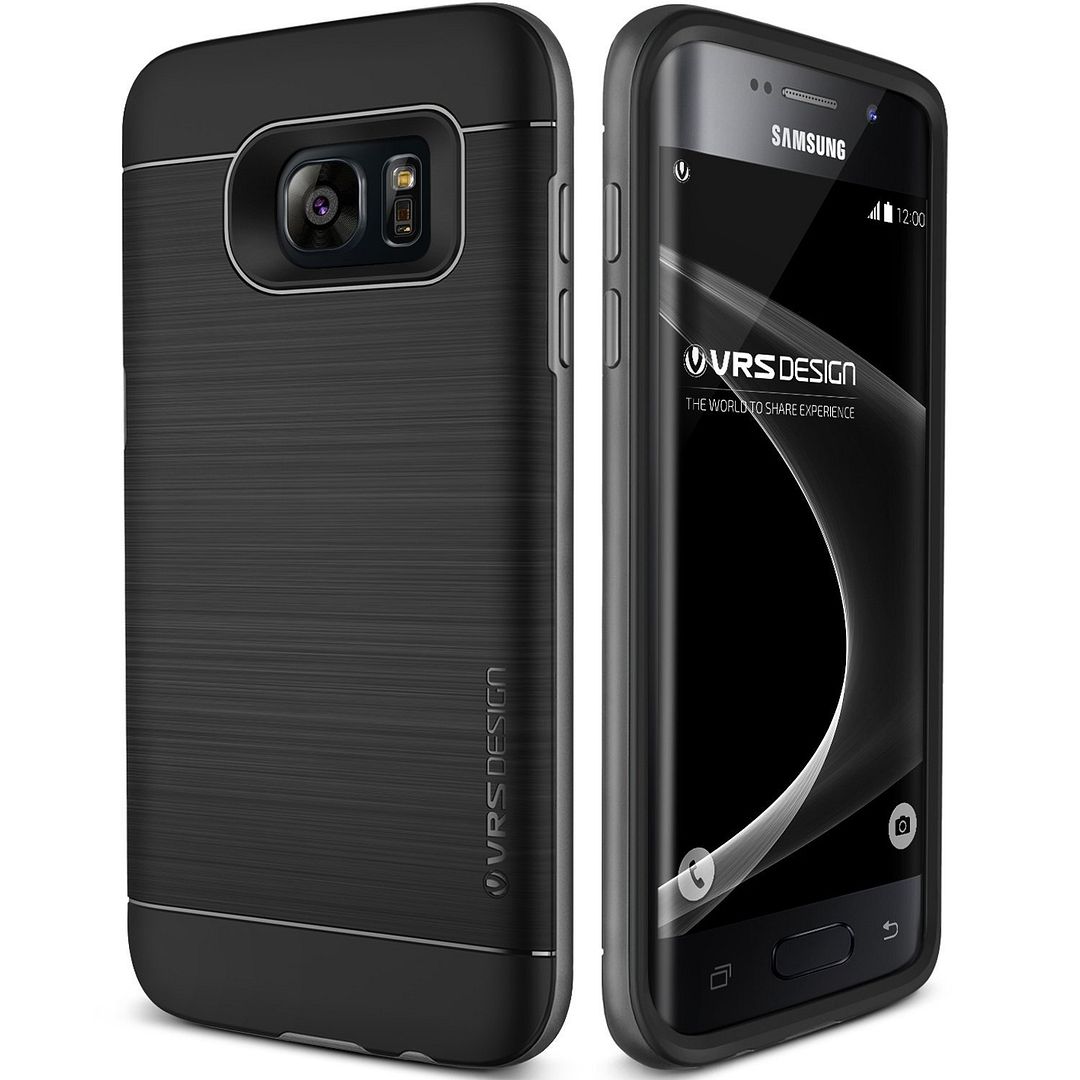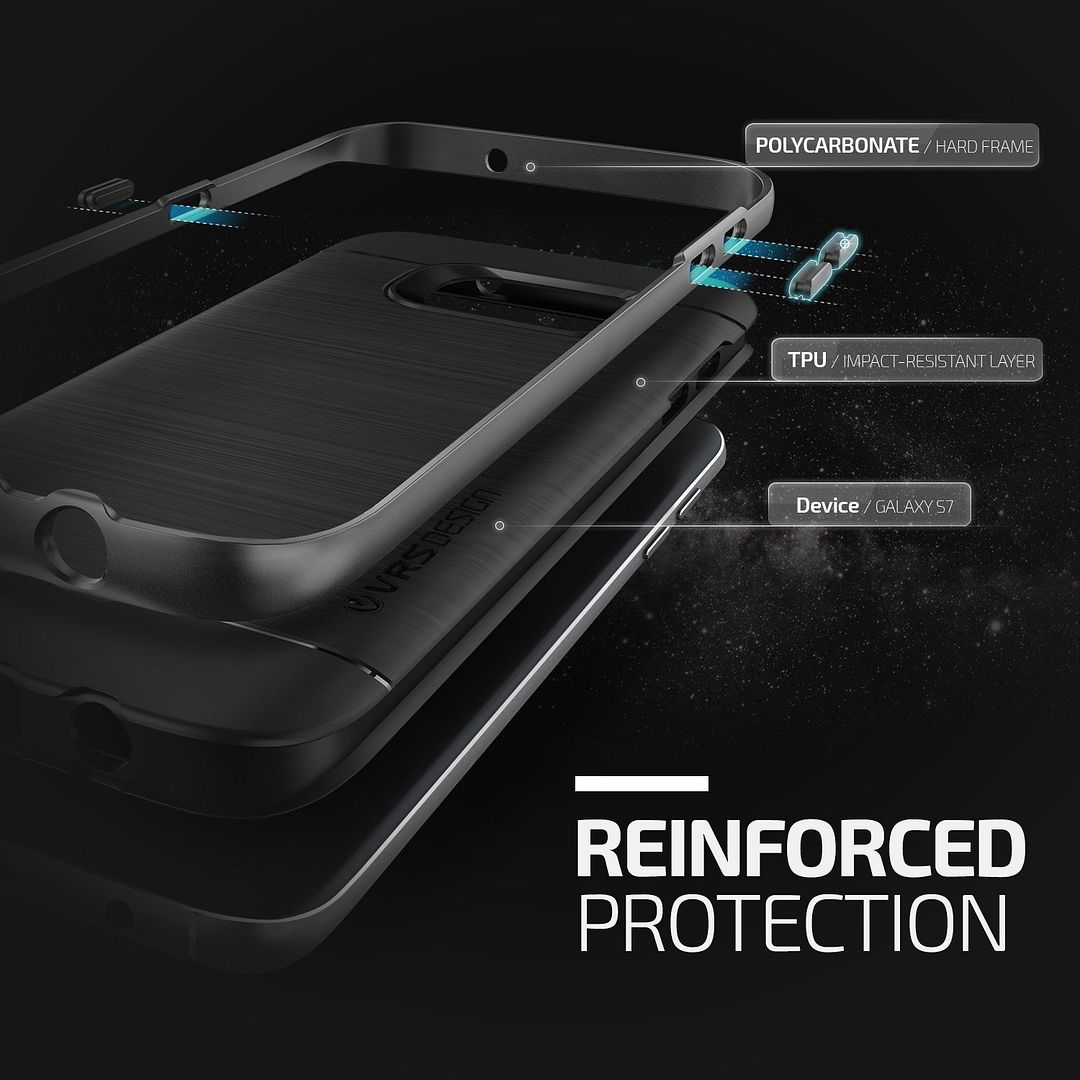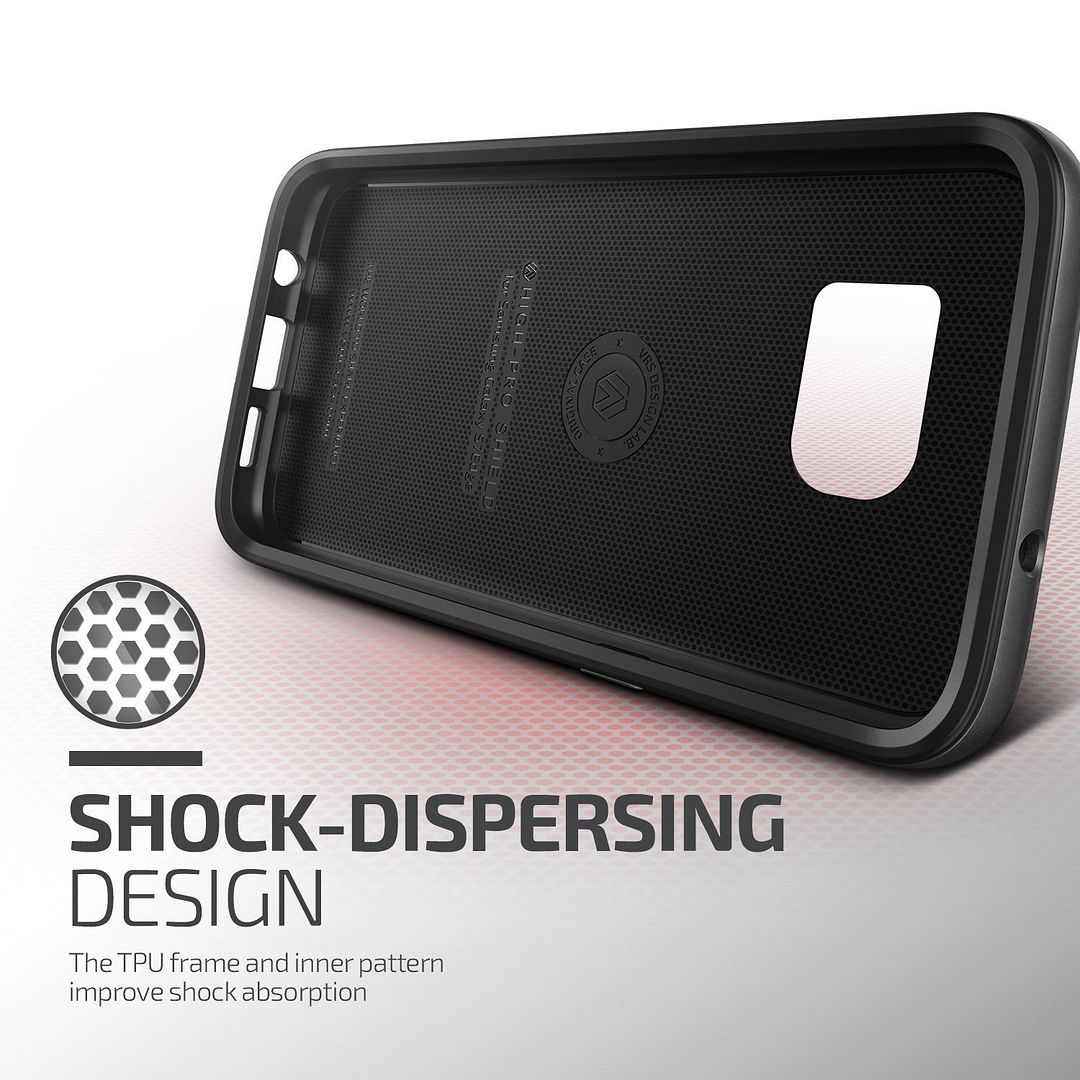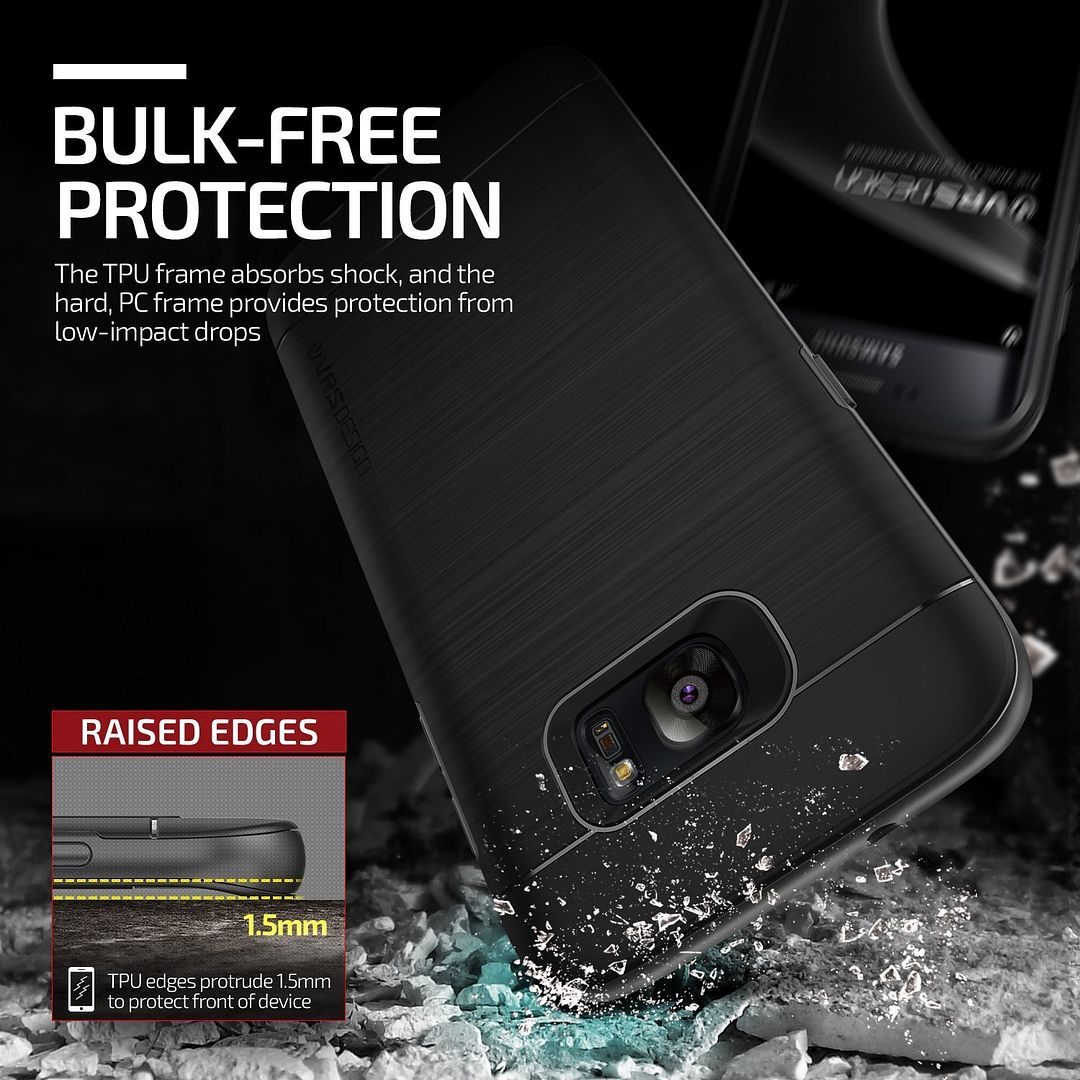 -SHINE GOLD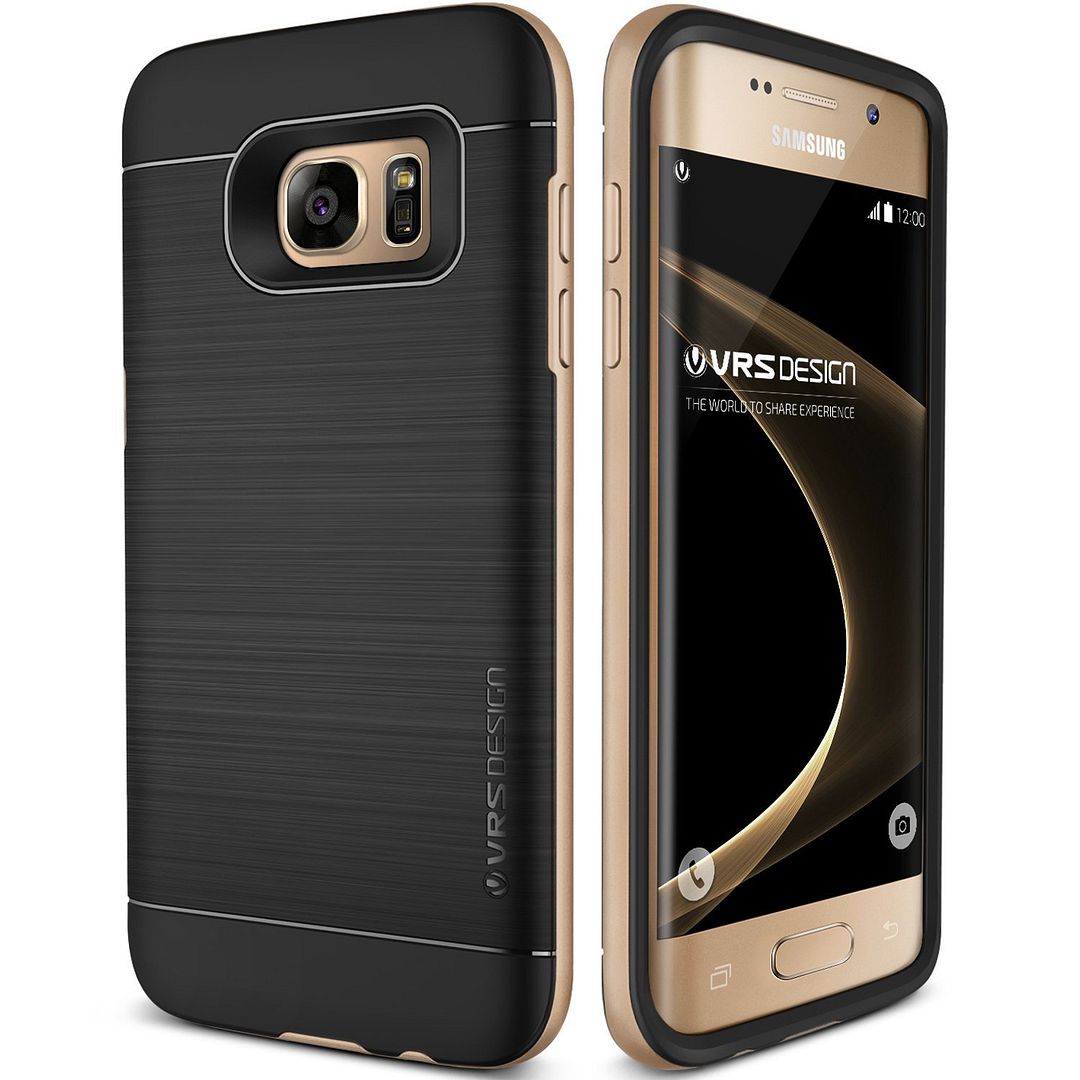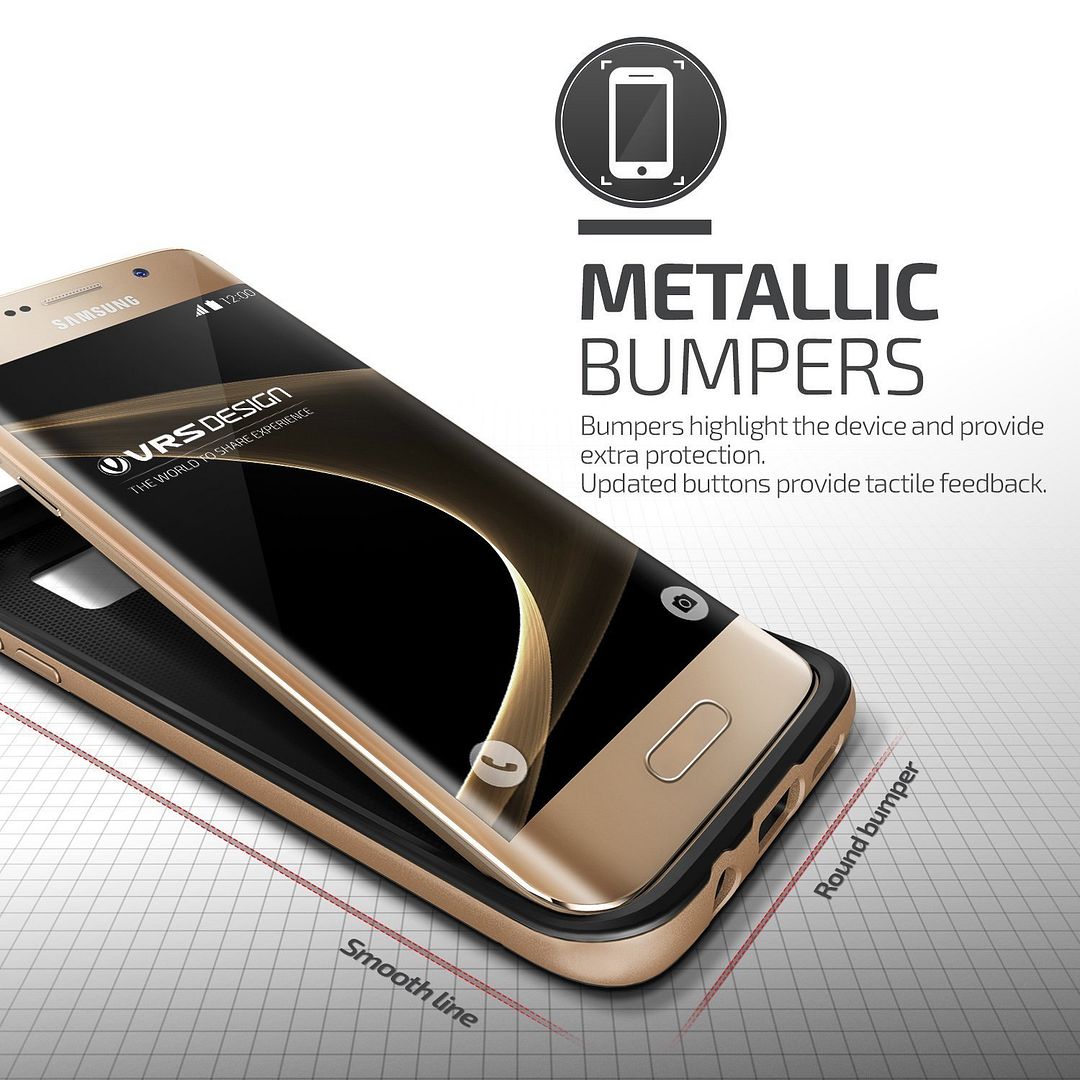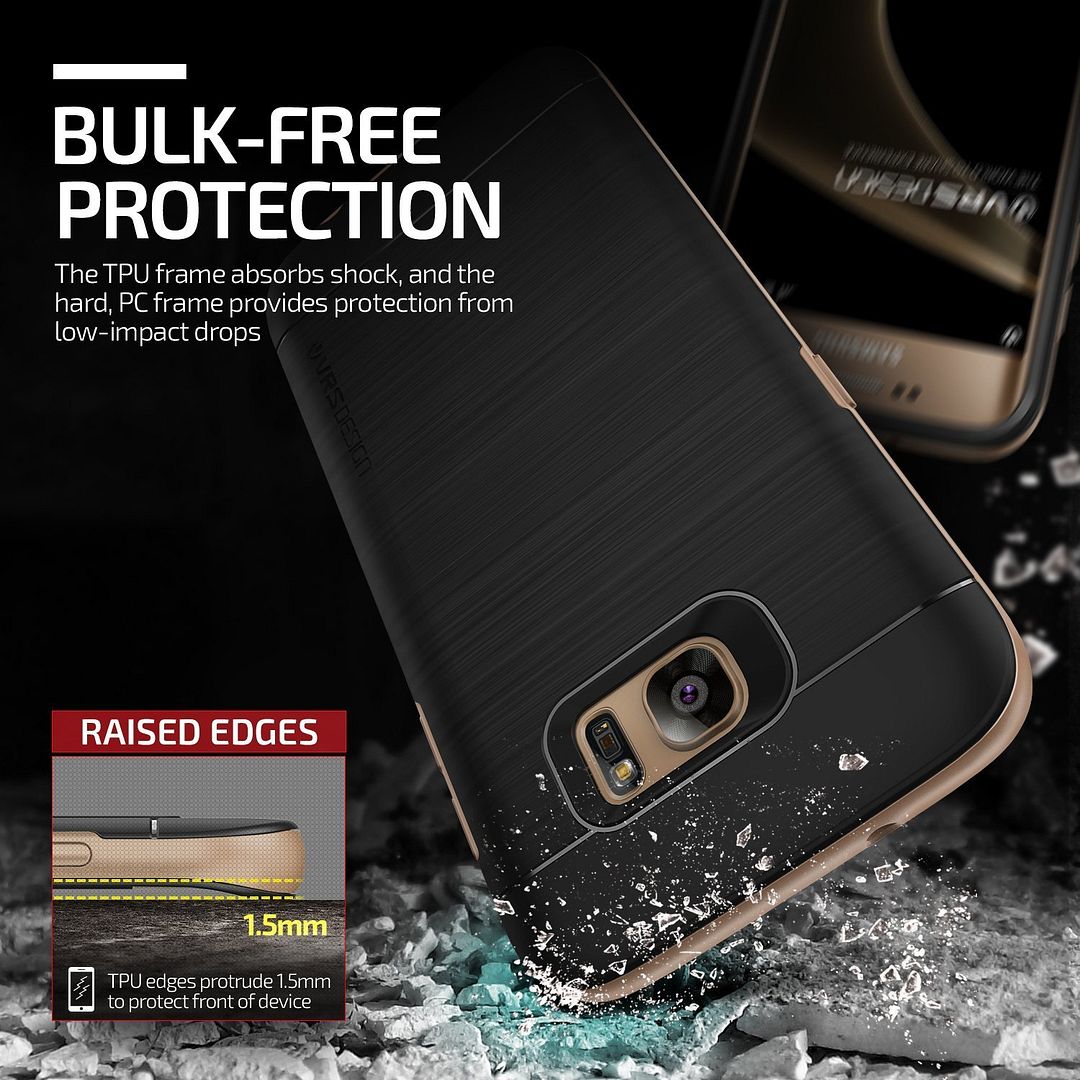 -LIGHT SILVER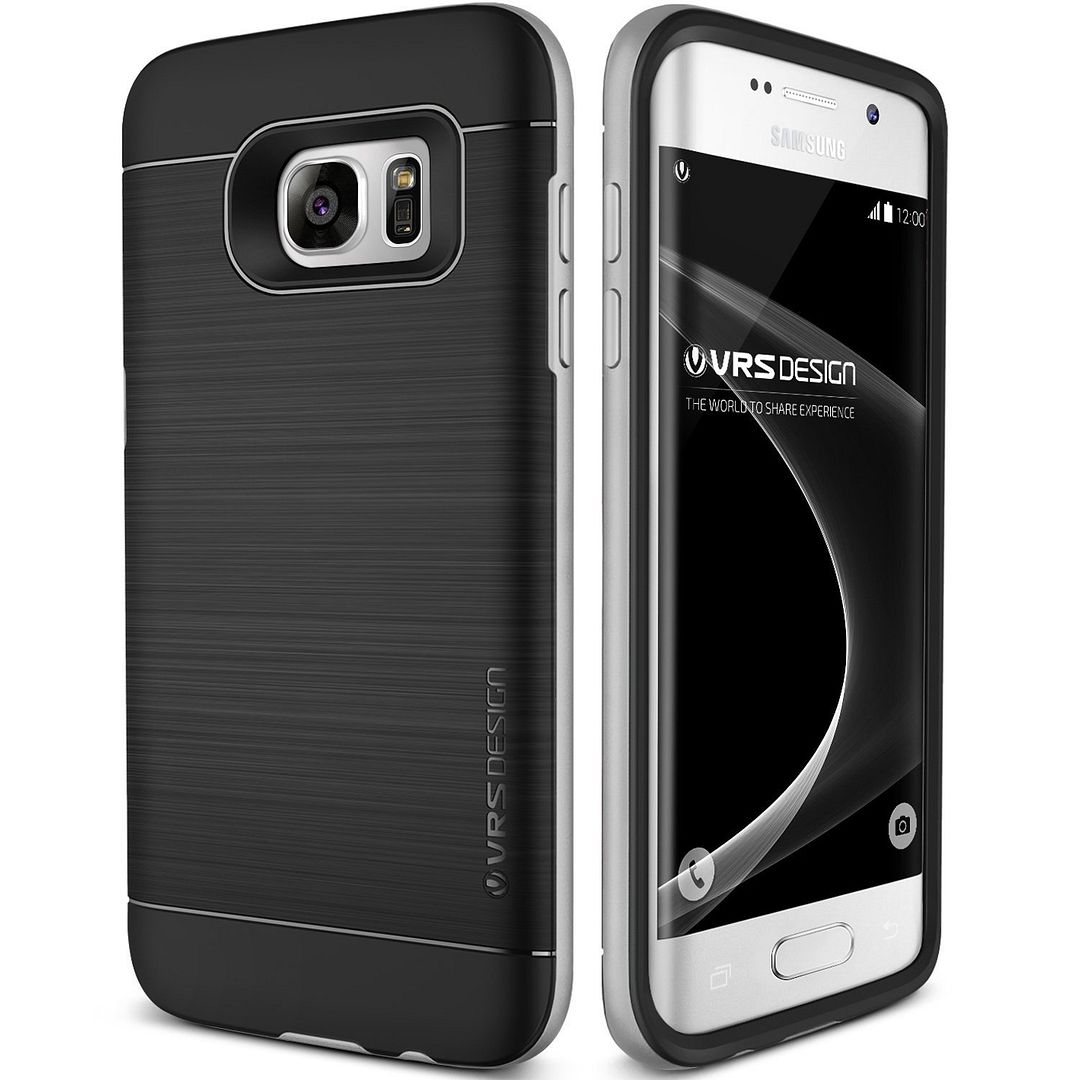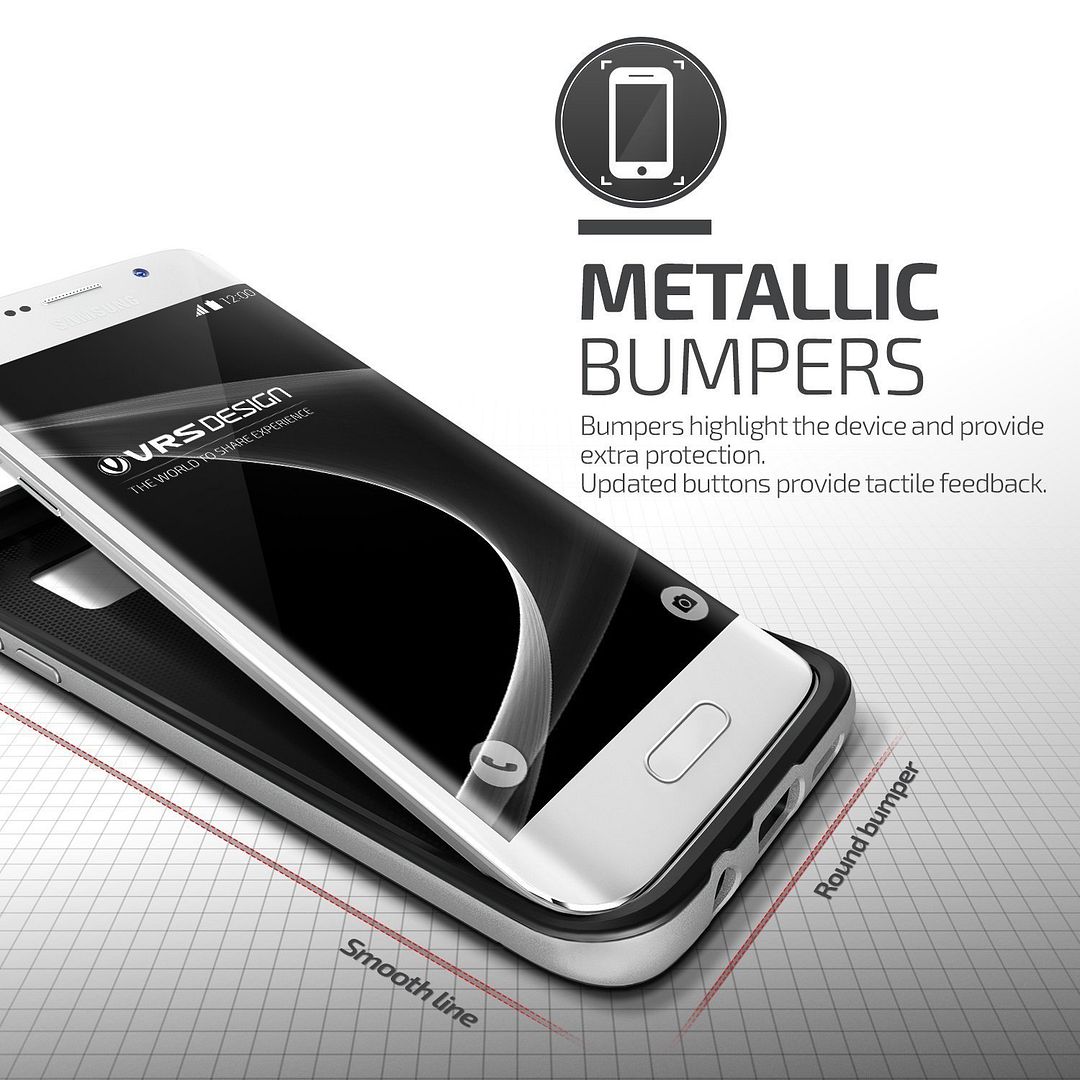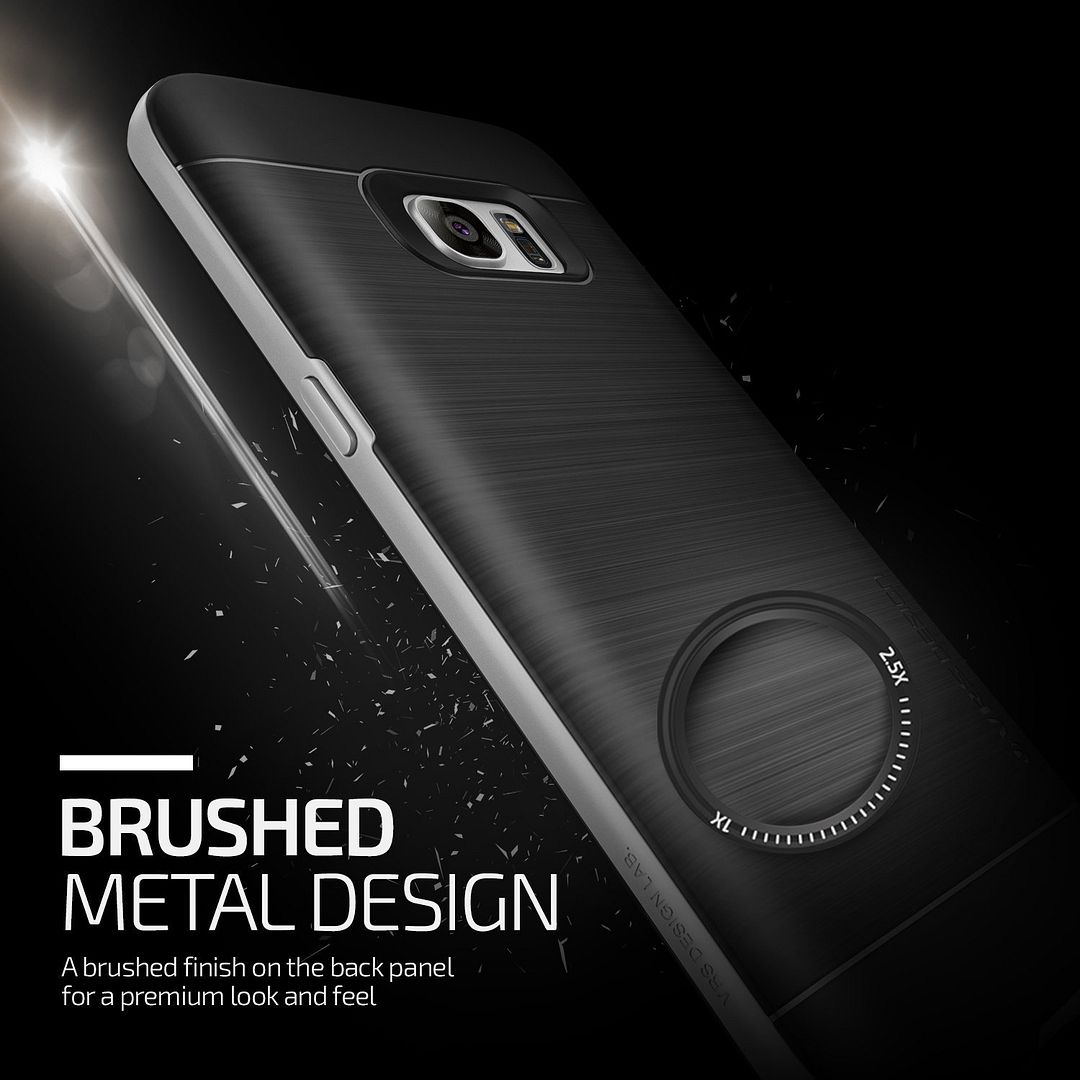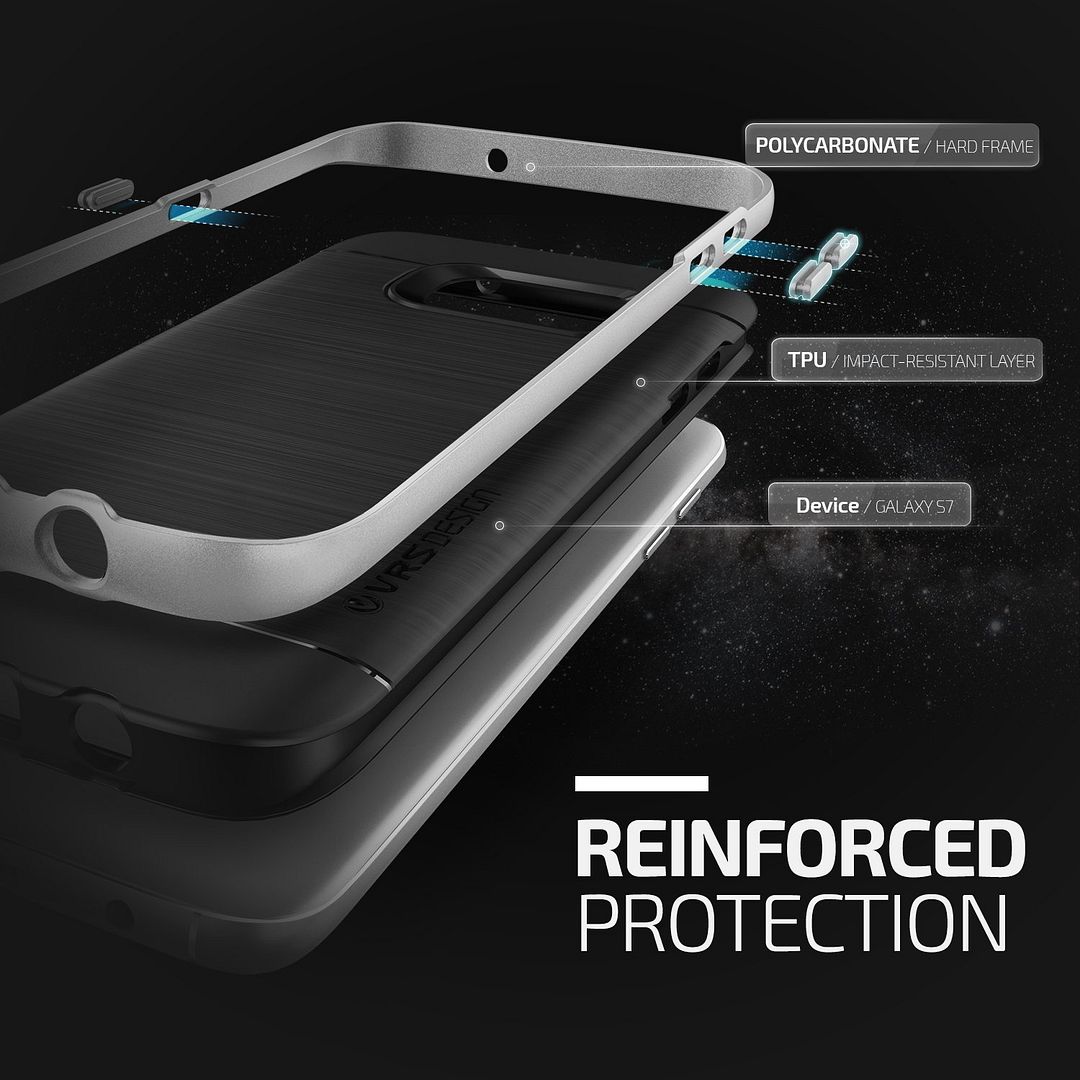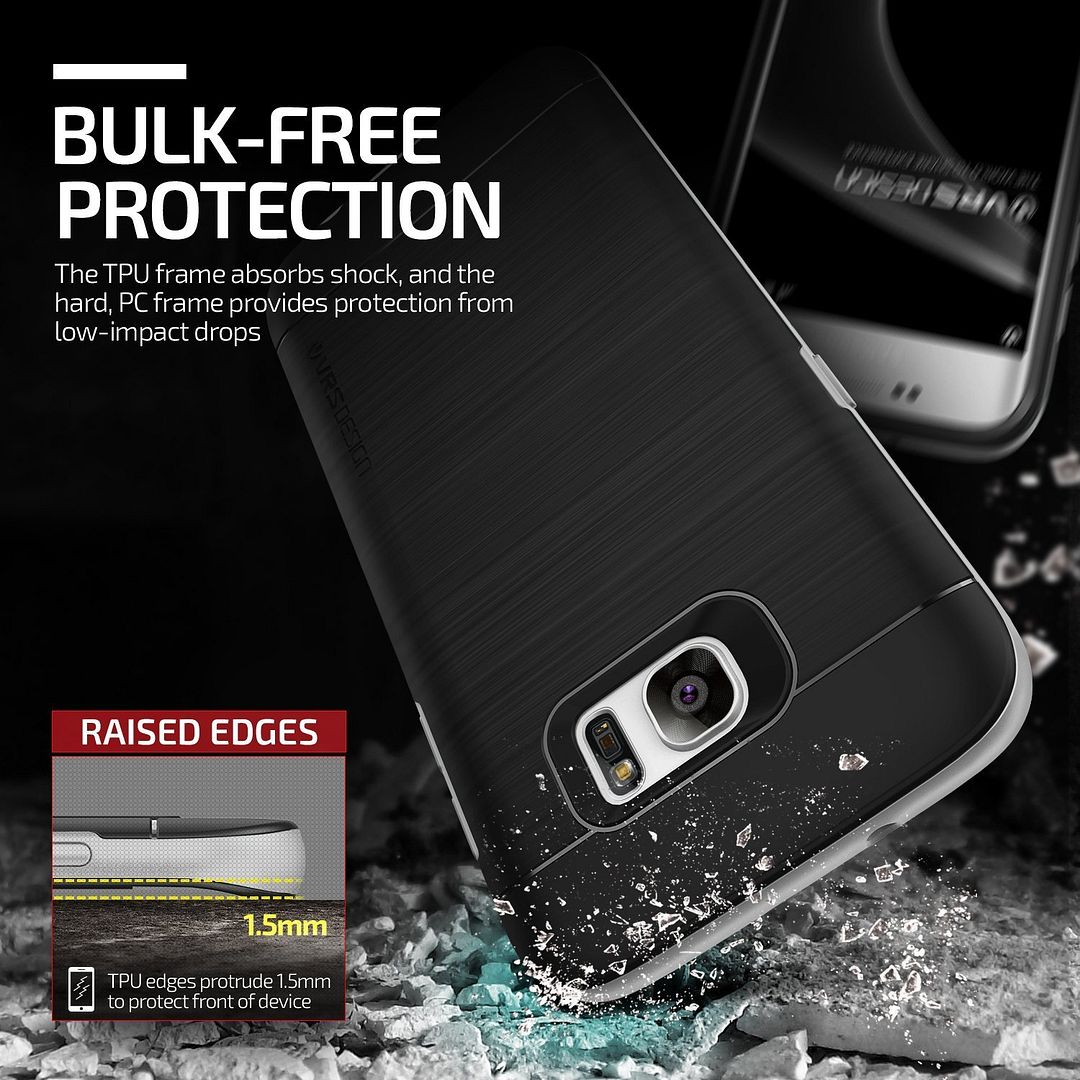 ---